With this blog, we strive to share our industry insights, fun stories, inspirational images, technical tools, and documents that will help you in your window and door selection process.
If you have an idea for a blog, or would like to be featured on our blog, we would love to hear from you!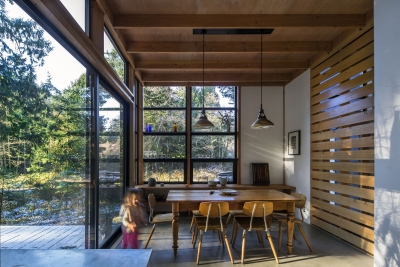 Welcome to the blog, Tatiana Darnell, of SPACE LAB DESIGN. This is the first "Partner Blog" on the site, and it starts with a topic that comes up a lot in the Seattle area, and Pacific Northwest Home Architecture and Design. The difference and and to distinguish between MODERN and CONTEMPORARY styling. This topic is especially intriguing to the roles windows and doors designs play in both types of architecture.