The Future of Residential Design | 2018 AIA Seattle Housing Design Forum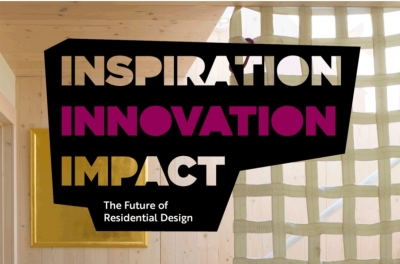 Windows, Doors & More is pleased to announce our sponsorship of this year's Seattle AIA Housing Design Forum - "The Future of Residential Design" on Monday, May 7th, 2018.
We are looking forward to taking part in the event, and listening to the fantastic line up and panel of experts. Windows, Doors & More endeavors to be on the leading edge of the residential design market, and the products that takes a design and turns it into a reality. 
From AIASeattle.org
This year's Housing Design Forum will focus on single-family residential design, and will be divided into three sessions: inspiration, innovation and impact. How are today's most inspired architects and thinkers employing innovative performance strategies, exploring materials, and engaging with questions about the future of housing design? This full-day program will combine keynote presentations, case studies, research and provocative dialogue.
Learn More At
https://www.aiaseattle.org/event/housingforum2018/
---
SCHEDULE
Monday, May 7, 2018
Seattle Art Museum, Plestcheeff Auditorium | 1300 1st Ave, Seattle, WA 98101
8:00 AM Registration, Networking + Light Breakfast
8:45 Program Begins
9:00 Inspiration
Keynote Speaker: Stephen Kieran | KieranTimberlake
Residential Design Case Study Presentations by: Steve Mongillo | mw|works, Elizabeth Bianchi Conklin and Vikram Sami | Olson Kundig, Cory Hawbecker | Holst Architecture
12:30 Innovation
Presentations by: Rick Mohler and Elizabeth Golden | University of Washington, Craig Curtis | Katerra, Susan Jones | atelierjones, + more information coming soon!
3:00 Impact
Presentation by: Chrysanthe Broikos | National Building Museum
Panel Discussion with: Stephen Kieran | KieranTimberlake, Chrysanthe Broikos | National Building Museum, Craig Curtis | KATERRA, Susan Jones | atelierjones, Rob Johnson | Seattle City Council, and Eric Drivdahl | Gelotte Hommas Drivdahl Architecture (Moderator)
5:15 PM Program Ends
---

Additional Event Details
Date: Monday, May 7th, 2018
Time: 8:00 am - 5:15 pm
Organizer
AIA Seattle
Phone (206) 448-4938
Website
www.aiaseattle.org
Venue
Seattle Art Museum
1300 1st Ave
Seattle, WA. 98101