Door & Window Replacement in the Winter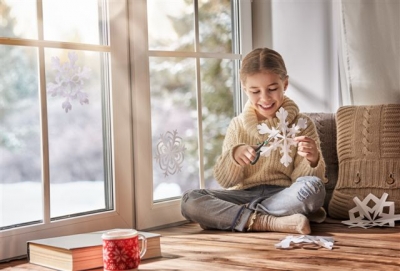 Are you wondering if it is time to replace the windows and doors in your home? Or, has the change in weather reminded you that it is getting more difficult to heat your home and stay warm?
These questions may lead some to wonder; can doors and windows be replaced year round?
This time of year in the Pacific Northwest may not seem the most likely of seasons to do a home improvement project; however, it may be just the right time for you. Homeowners that visit our showroom often ask if windows and doors can be replaced during the infamous "rainy winter season" here in Seattle.
The answer is YES. They absolutely can. Additionally, there are many reasons as to why we suggest making changes now, rather than waiting until spring fever sets in when you and all of your neighbors get to work on their home improvement projects.
There are a lot of factors to consider when taking on door and window replacement. If you are looking to make a change, our expert consultants can help guide you through the process to make the most well informed and suitable choices for your home, no matter your parameters.
This article is an overview of common questions from homeowners that apply not only during the winter months, but year round as well. It is a great time to get started on your project.
What's next.
Since our local area has such a diverse and broad range of architectural home styles, ages, and sizes, we are accustomed to helping our clients understand the options available to them, and the benefits of each that are complimentary to their individual home. At Windows, Doors & More, you'll have over 25 brands to choose from so that your results are exactly what you want.
Style, process, and logistics are among the main considerations to weigh during the initial phase of replacing windows and doors in your home.
Visit the showroom.
We typically suggest coming in to our showroom before having one of our installation consultants come out to your home for an estimate. This is especially helpful if you are not sure what type of product it is you might want, or what the differences really are.
This may seem a bit backward, since many home improvement companies offer "Free In-Home Estimates". We certainly do as well, however our goal is for homeowners to understand the process of replacing their windows and doors, and then choosing the products that they like the best.
By seeing full size working displays side by side in our Seattle location, you can get a sense for what the options are and how they look and feel.
Style & Appearance.
Choosing a window or door brand to replace in your home can depend a lot upon the look and style you have. Whether you want a close 'match' to what you already have, or something entirely different, you can impact both the interior and exterior of a home significantly with the style and materials you pick.
If appearances are a top priority to you, we suggest bringing in photos of what you have, and images of what you like, or other homes you've seen that are inspiring. This will help us to match up products that will create the look you are after.
Understand the process and the options.
Once you discover the options available, our consultants will share what to expect with each brand, and then we will come out to visit your home and go over more details. That is when we can discuss the particulars of the install processes, pricing, and create proposals based on the intricacies of your project.
Energy Efficiency.
If energy efficiency is a top priority, your consultant can discuss the ratings and certification processes that you will want to look for. Topics such as "U-Values", "Energy-Star", and electrical company rebates, can be discussed in further detail, dependent upon your needs.
Today's windows and doors have energy efficiency standards as a top priority. Many manufacturers develop their products with the approach of creating products to fit into each climate zone, and orders are placed accordingly. Therefore, we typically use products for replacement applications that would meet the same criteria for new construction projects in our area.
The ratings and insulating factors can vary quite significantly between products, so please be sure to discuss this topic with your sales consultant in order to make sure you know that the product you are considering will meet your needs.
Lead Times.
Manufacturing times for windows and doors varies greatly depending on what you desire for your home. Get ahead of the busy season rush, by placing an order early. Timing is important, and everything we offer at Windows, Doors & More is custom made to order to your exact specifications.
Industry average is 4-8 weeks for products to be built and shipped to Seattle. This does not include the work time to remove your existing units, and replace with new ones. Again, those time estimates vary, but your sales consultant will be able to give you a window of time that you will be able to expect. (no 'window' pun intended!)
Installation.
At Windows, Doors & More, we will be as detailed as necessary to ensure our customers know how and what the process is of removing their existing items, and installing the new ones. Windows and doors are typically installed from the exterior of a home. There are some cases where this may not be the possible, which we will inform you of well in advance of your project.
It is critical that you know how your products are being installed, because not all installation methods are created equal.
Ideally, installation will be timed to work best with the forecast. Please do keep in mind that we strive to keep our installation dates as they are arranged, but if the installers see fit to reschedule, it is with the customer's best interest at heart.
Crews & Contractors.
At Windows, Doors & More, we have knowledgeable and skilled tradesmen to perform the removal and installation of new products in our client's homes. Much like we do when choosing a brand or product, we also partner with contractors who are the best choice for the job. We work with them on a regular basis and have a network of quality crews to choose from. Our contractors also have to pass the "we would want them to work on own our home" test of approval, before we suggest them to our clients.
Putting it all together.
Products, communication, efficiency, cleanliness, and satisfaction are all critical components to a project's success, and when the right products are paired with the right people to do the job, the result is a more beautiful and comfortable home, with happy and warm residents.
If you would like to learn more about replacing doors and windows in your home or light commercial space, please reach out to our team for an informative, friendly and helpful consultation.
Contact us for more information.
Reach us by phone at (206) 782-1011 -or- send an inquiry email to info@windowshowroom.com
Our consultants will be in touch within 24 business hours. Our showroom is open Monday through Friday, 8am to 5pm. 
We look forward to hearing from you!