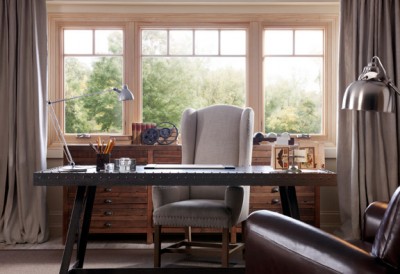 Brand Profile
Milgard has been serving the Pacific Northwest since 1962 with top quality window and glass products. Manufactured locally, Milgard's Lifetime Warranty and Lifetime Glass Breakage Protection Package provide peace of mind and assurance of satisfaction. Made with a variety of materials and available in numerous colors and selections, Milgard offers a solution for every project.
Milgard has four series of vinyl, with unique options each suited for a variety of applications. In addition, fiberglass and wood options from Milgard are beautiful and affordable and can be made to satisfy traditional or contemporary designs. Aluminum options provide the clean contemporary look called for in many current designs. Windows, Sliding Doors, Swinging Doors and Skylights are all available with the convenience of a local supplier and the sophistication of a national brand.
Vinyl Options
Milgard Styleline
Milgard Montecito
Milgard Tuscany
Milgard Quiet Line
Fiberglass & Fiberglass with Wood Options
Milgard Ultra & WoodClad
Milgard Essence
Aluminum options by Milgard
Learn more or call to determine which series would work best for your project.
Milgard Resources for Professionals
After Your Milgard Purchase
Register Your Warranty HERE